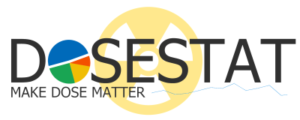 DOSESTAT® helps collecting study related data as dose, performed procedure, scan protocol, organ program, patient information and modality specific data.
The statistics are made available with a few click of a mouse, and can imediately be exported to a report as graphics or data. DOSESTAT® is completely web-based and accessible from any computer with logon rights.
(LDAP, MS Active directory or single login configuration.) No special software needed for installation before use by doctor or physicists! It currently consists of DT, XA, DR, MG, NM and C-arm modules easily adapted to different needs.
+No special software needed to use, short startup (Web-based user interface)
+Graphical overview gives superior information at one glance
+Alarm functionality by e-mail or sms if threshold is exceeded
+Easy export of graphical image-data or in data-form
+DosReg ready. A few click and results are ready to report
Alarms can be configured by selecting different thresholds for study-type or protocol. It can also be built up using other rules, like for example that a certain dose-level has been done in the near past. The result is a automated e-mail or sms to configured user.